April 6, 2015.  Br-r-r-h. Here we are, enjoying another Michigan Spring. As we enter this season of re-birth and renewal, let us look forward to the blooming of the flowers and the greening of the trees. Spring also reveals those old stumps that have been hiding under the snow, and that limb over your roof that's a little too close for comfort or a brush pile hiding in the corner of the back yard.  Keep me in mind for all your tree care needs.  Tom Froster, owner.
February 20, 2015. Seven-degrees below zero this morning in Muskegon, MI. Started the day with ice and cold. Moved shortly after to steam, heat and water. What a pleasant change. Just waiting for the thaw before the big push this Spring. But, you don't have to wait that long for a free estimate. Call me anytime to schedule an appointment so I can get you on the early schedule for 2015. Email me at axeman@treetom.net  or call 231-777-1097. Tom Froster, owner-operator.
February 12, 2015. It's official: We are now a three-generation company. The little guy will function in a strictly supervisory capacity for now. I'm looking forward to Zack  stepping up and assuming some additional responsibilities this year. And, as always, thanks to all my loyal clients who've continued to trust us with your tree care needs.  We're looking forward to serving you in 2015. Call for a Free Estimate as early as possible to beat the rush. Thanks: Tom Froster, owner. 231-777-1097 
April 4, 2013. We're back at it in the Bluffton area of Muskegon. It's always a pleasure to visit this historic area of the city where silent  film actor Buster Keaton and his family once vacationed. Perhaps he once sat under the big oak we removed on Millard St., sipping a cool lemonade on a hot Summer's day.
March 28. 2013. The web site has a new look. Looking forward to serving new and established clients this year. Thanks for a successful 2012. And Happy Easter.
March 10, 2012.  The unseasonably mild weather we've been having has given me the opportunity to get started a little early this year. Some of the services I offer that aren't detailed on this site include tree trimming, bush/hedge trimming and removal, and antenna tower removal. I also do all kinds of lifting and hauling.  I look forward to helping you with your Spring projects.
November 13, 2011. It's been a busy year and we're still busy. Weather permitting, we'll continue til X-mas.  Zack, future CEO, in action yesterday.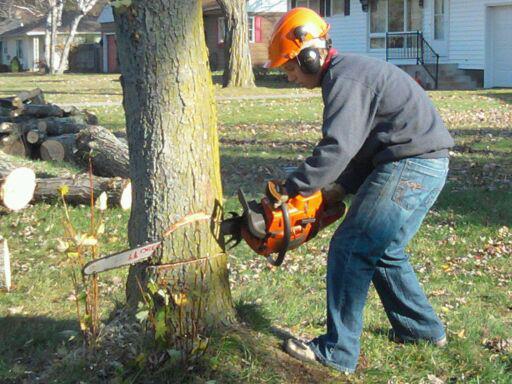 July 10, 2011. Call for a Free Estimate any time. Even on weekends. Currently working in Norton Shores and Roosevelt Park.
May 11, 2011. Removal of a substantial oak tree in Muskegon, Michigan.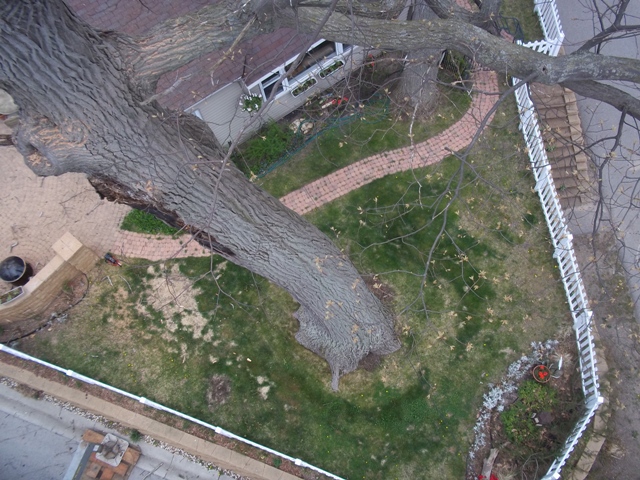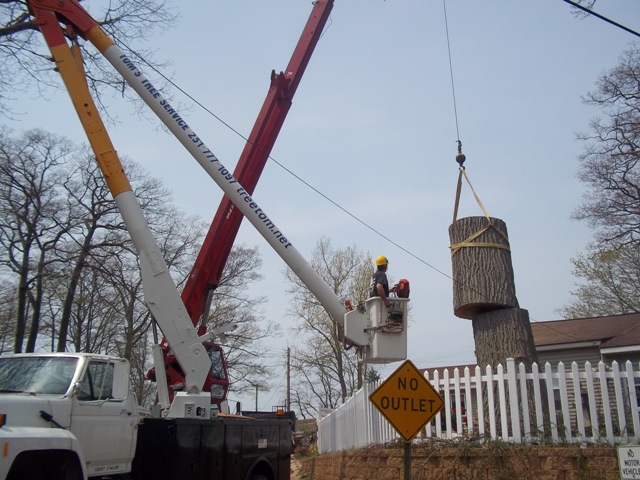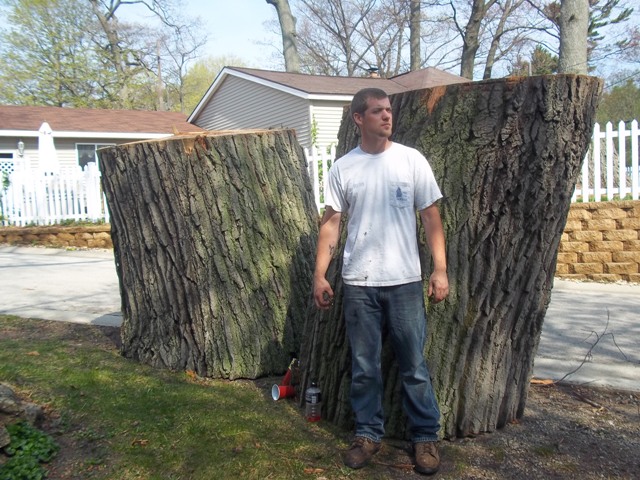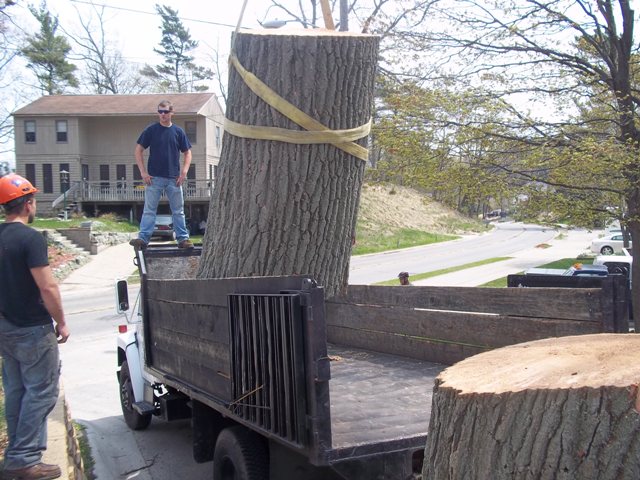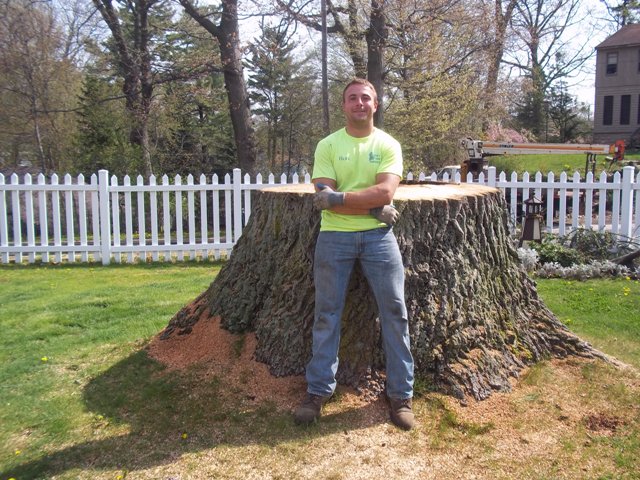 March 25, 2011. Cold weather. No problem. We're going strong here at Tom's Tree Service. This week we'll be in Norton Shores and the city of Muskegon. We offer free estimates and are fully insured. We also serve Grand Haven, Spring Lake, Ravenna, Nunica, Whitehall and Montague. Call for a Free Estimate. Or go to the Contact page and drop me an email.
March 12, 2011. It's never too early to get started on the those Spring cleaning projects. If you need some fallen limbs cleaned up or a whole tree removed, we do it all. Maybe you ee that ugly stump poking up out of the snow again. We can help you with that. We also do yard clean up and hauling, as well as truss and beam lifting for your construction projects. We're gearing up for the season that begins March 15. Call for a Free Estimate or go to the Contact Page and send me an email…